You are currently browsing the tag archive for the 'illustration' tag.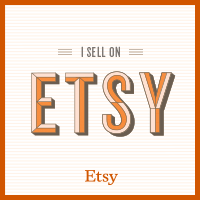 My etsy account is now live for browsing and purchases.
There is fun Native Animal Printed Apparel.
For both men and women, including tshirts, sweatshirts, and tote bags.
Also you can view original framed illustrations and paintings I have available for sale too!
Thanks for supporting my creative habits!
Check my website for updated work at:
www.janessabork.com
I currently have some Art Work Hanging at Strait From New York Pizza available for purchase! These are all originals, some new some old. Professionally framed, and ready to beautify your home interior.
SFNY Pizza is Located on 3330 SE Belmont Ave. Pdx, OR
If your interested in a piece and mention this Blog post, I'll give you 20% off!
I was chosen as one of the artists featured during Design Week Portland (a week long event celebrating our design culture) for an event  called "No Bones for Half Tones" on October 11th, 2013. Check out my Meet an Artist page on the site: http://www.nobonesforhalftones.com/artist/janessa-bork 
You will be able to get a free print of the illustration I have done for the show on anything you desire to have screen printed! (Paper, handbags, tee-shirt, sweatshirt, etc.) The piece I have done it titled "Thunderbird," If you would like to see it come to the show! I will also have some artwork for sale at the event.
The event is from 6pm to 1am and there will be more details on the location soon.  Check back!
Did a new logo for promotion purposes. Inked the moth, took a photo of a flower in my yard, digitally drew the arrows, and collaged the color in photoshop.
Last weekend I finished a Mural inside Bishops Barbershop! Their new location is on Mississippi St. in Portland, OR. They opened three days ago so go "get your damn hair cut" and check out my work!
Here are some process to finish photos from my wall painting project: