You are currently browsing the category archive for the 'Uncategorized' category.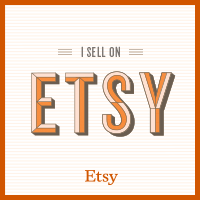 My etsy account is now live for browsing and purchases.
There is fun Native Animal Printed Apparel.
For both men and women, including tshirts, sweatshirts, and tote bags.
Also you can view original framed illustrations and paintings I have available for sale too!
Thanks for supporting my creative habits!
Check my website for updated work at:
www.janessabork.com
I currently have some Art Work Hanging at Strait From New York Pizza available for purchase! These are all originals, some new some old. Professionally framed, and ready to beautify your home interior.
SFNY Pizza is Located on 3330 SE Belmont Ave. Pdx, OR
If your interested in a piece and mention this Blog post, I'll give you 20% off!
I was chosen as one of the artists featured during Design Week Portland (a week long event celebrating our design culture) for an event  called "No Bones for Half Tones" on October 11th, 2013. Check out my Meet an Artist page on the site: http://www.nobonesforhalftones.com/artist/janessa-bork 
You will be able to get a free print of the illustration I have done for the show on anything you desire to have screen printed! (Paper, handbags, tee-shirt, sweatshirt, etc.) The piece I have done it titled "Thunderbird," If you would like to see it come to the show! I will also have some artwork for sale at the event.
The event is from 6pm to 1am and there will be more details on the location soon.  Check back!
Did a new logo for promotion purposes. Inked the moth, took a photo of a flower in my yard, digitally drew the arrows, and collaged the color in photoshop.
I recently finished painting a beautiful new "Taylor" made baby acoustic guitar for a client.
His specifications were to paint a great horned owl in memory of a taxidermic owl his grandfather made in 1920. With no other specs this gave me the opportunity to use my own creative intuition with the design.   
I chose a northwest feel.
Using dead manzanita branches with wolf lichen as reference, freshly blooming leaves and bright colors of sea and lime green relate to the changing of season of spring, and the tree mushrooms are a reflection of the old growth in the Mt. Hood national forest. Look closely and you will find skeleton bones intertwined in the branches, with feathers warping into nature itself. I was very pleased with the outcome of my painterly strokes and lifelike feel within the owl illustration.
After the painting was finished I clear coated it with a low gloss varnish. It is now in the hands of the musician. Let its energy guide the next artist.
Here are a few pictures of my process to finish:

I have a small feature in a Music Blog. You can check out my Gwen Stephani Portrait Illustration featured on www.everythingintime.com !  So stoked to be on this site because "No Doubt" has been my very favorite since I had my first "Tragic Kingdom" tape of theirs in sixth grade! 
Last weekend I finished a Mural inside Bishops Barbershop! Their new location is on Mississippi St. in Portland, OR. They opened three days ago so go "get your damn hair cut" and check out my work!
Here are some process to finish photos from my wall painting project:

My Solo show is hung up at Velvet lounge in Bend, OR for the month of Feb. stop by and check it out! I will have prints available during Winterfest (17th-19th) for sale.
Let me know if you would like to preorder any, $25 ea. 2 for $40 e-mail me at: jbork@pnca.edu
The Originals are $600. ea. with beautiful professional framing.